Best Products
Vendor
Example product title
Sale price
₦19.99 NGN
Regular price
Unit price
per
Vendor
Example product title
Sale price
₦19.99 NGN
Regular price
Unit price
per
Vendor
Example product title
Sale price
₦19.99 NGN
Regular price
Unit price
per
Vendor
Example product title
Sale price
₦19.99 NGN
Regular price
Unit price
per
Vendor
Example product title
Sale price
₦19.99 NGN
Regular price
Unit price
per
Vendor
Example product title
Sale price
₦19.99 NGN
Regular price
Unit price
per
10 Long Lasting Cheap Perfumes for Women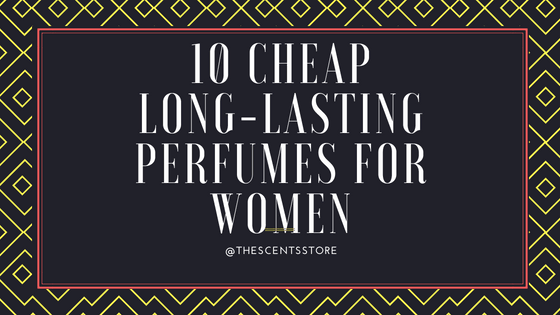 Pink Sugar by Aquolina: Introduced in 2004, the Pink Sugar is for the fun-loving women. Its combination of raspberry, fig leaves, cotton candy, powder, licorice, orange, strawberry, caramel and wood makes it suitable to be worn to the boardroom or playground.
Arden Beauty by Elizabeth Arden: The Arden beauty by Elizabeth Arden, is generally categorized as a floral fragrance for women. Its versatility makes it suitable for every occasion. Its enchanting floral scent are gotten from top notes of powdery iris, clean italian bergamot, living rice flower and dewy green notes. With a perfect mix of orchid, ginger, blue lotus and lily as middle notes; and the sensual scent base notes of white amber and musk which balances the composition, makes it a perfect fit for the adventurous woman.
Cerruti 1881 for Women: Cerruti perfumes are made of high quality materials. This collection was launched in 1995 with a "Fleur de lin" note which is the signature flower for Nino Cerruti. This is a classical perfume for the flowery scent lovers.
Guess Marciano for Women: This mixture of  floral and fruity fragrance for women is elegant and fashionable. It has top notes of star fruit, sparkling grapefruit, cardamom and Curacao orange liqueur. Floral middle notes of peony, jasmine and pink honeysuckle. Balanced with vanilla and woody accords as its base notes
Lovely by Sarah Jessica Parker: Lovely is a very intimate fragrance announced as "silky white amber". It is charming, undeniably classy and distinguished. It starts with soft citruses and woody notes, with a touch of lavender which is very subtle. It develops further with notes of apple martini, white daffodil, and orchid. Base notes of white amber, cedar, woods and sultry musk which lingers on your skin as your evening unfolds.
Calvin Klein CK IN2U for Women: The CK IN2U comes in a simple yet attractive bottle. It was released in 2007 and a catch for young women who love to explore. It has a fresh floral scent with a woody oriental base. The top notes are pink grapefruit, sicilian bergamot, and red currant leaf. It has middle notes of sugar orchid and white cactus and base notes of vanilla, red cedar and amber.
Rare Pearls by Avon: Avon Rare Pearls perfume is a long-lasting scent with top notes of rosewood, lush green accord, sparkling aldehydes. Mid notes of plum, honey, pepper, magnolia and broom flower. Base notes of pearl musk, sandalwood and patchouli. These notes combine to give the rare pearls its floral fragrance.
Charlie Gold by Revlon: Charlie Gold by Revlon was launched in 1995. It is a floral fragrance with strong scents featuring notes such as orange, sandalwood, apricot, cinnamon, amber, plum, jasmine, musk, violet, freesia, peach, caramel, cedar, rose and cloves. 
Red Door by Elizabeth Arden: Red Door was inspired by the famous Red Door spa center. It has an appealing scent with the air of mystique and glitz that it brings. Perfect for the bright lights and high life. Its notes are red rose, orchid, wild violet, orange blossom, freesia, honey, sandalwood, ylang-ylang, lily of the valley, jasmine and vetiver.
Britney Spears Fantasy: Ever tried the sensual Fantasy of Britney Spears?  This pleasurable scent screams passion, seduction and fiery as it opens with fruity mix of litchi, golden quince and kiwi.  It has middle notes of jasmine and white chocolate, and its base notes combines orris root, musk and woods. The fantasy is for the passionate romantic woman who is not shy to wear her sexiness. Its bottle is adorned with swarovski crystals to give it the sultry look it deserves.
Applying a dab of perfume on the neck or wrist can evoke physical, psychological or emotional effects. As a woman the scents you carry defines you, makes you feel comfortable and more confident about yourself.